"I love the way the game of golf is lived and played in Scotland. I always have."
Tom Watson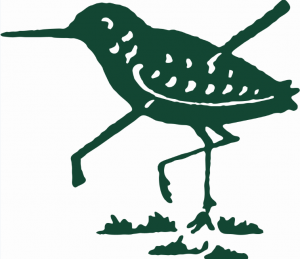 4 Nights of Luxury accommodations & 4 Rounds of Bucket List Golf
Dear Member,
The 100th Anniversary Committee, Golf Committee and Professional Staff invite you to a celebratory golf trip to Scotland in May of 2023.  We will spend five days and four nights together playing golf at some of the greatest courses in Scotland including Bruntsfield Links, North Berwick, Gullane and Muirfield with accommodations at The Marine Hotel and coach transportation throughout the trip.
We currently have 68 Members traveling, including 53 Golfers which means we have only 7 Golfer Spots remaining. If you prefer not to golf, please inquire with the team as we have options for Non-Golfers as well.
Please note that you will register with the Garmany Golf Concierge Team, however, all payments will be charged to your member account.
Please direct any specific questions to Scotland2023@creek.net.
Cheers,
Tom Cooper, Head Golf Professional
Pricing & Registration Information
$5,969 per Single Occupancy Golfer
* We have a few Marine Classic Double Seaview Rooms Remaining, please inquire if interested in Double Occupancy Accommodations.
PROJECTED DAILY ITINERARY & FEATURES
May 22 – 26, 2023
4 Nights of 5-Star Accommodation
4 Rounds of Bucket List Golf
1 Cocktail Reception & Celebration Dinner
1 Muirfield Lunch (Jacket & Tie Required)
Full Breakfast Daily
All Ground Transportation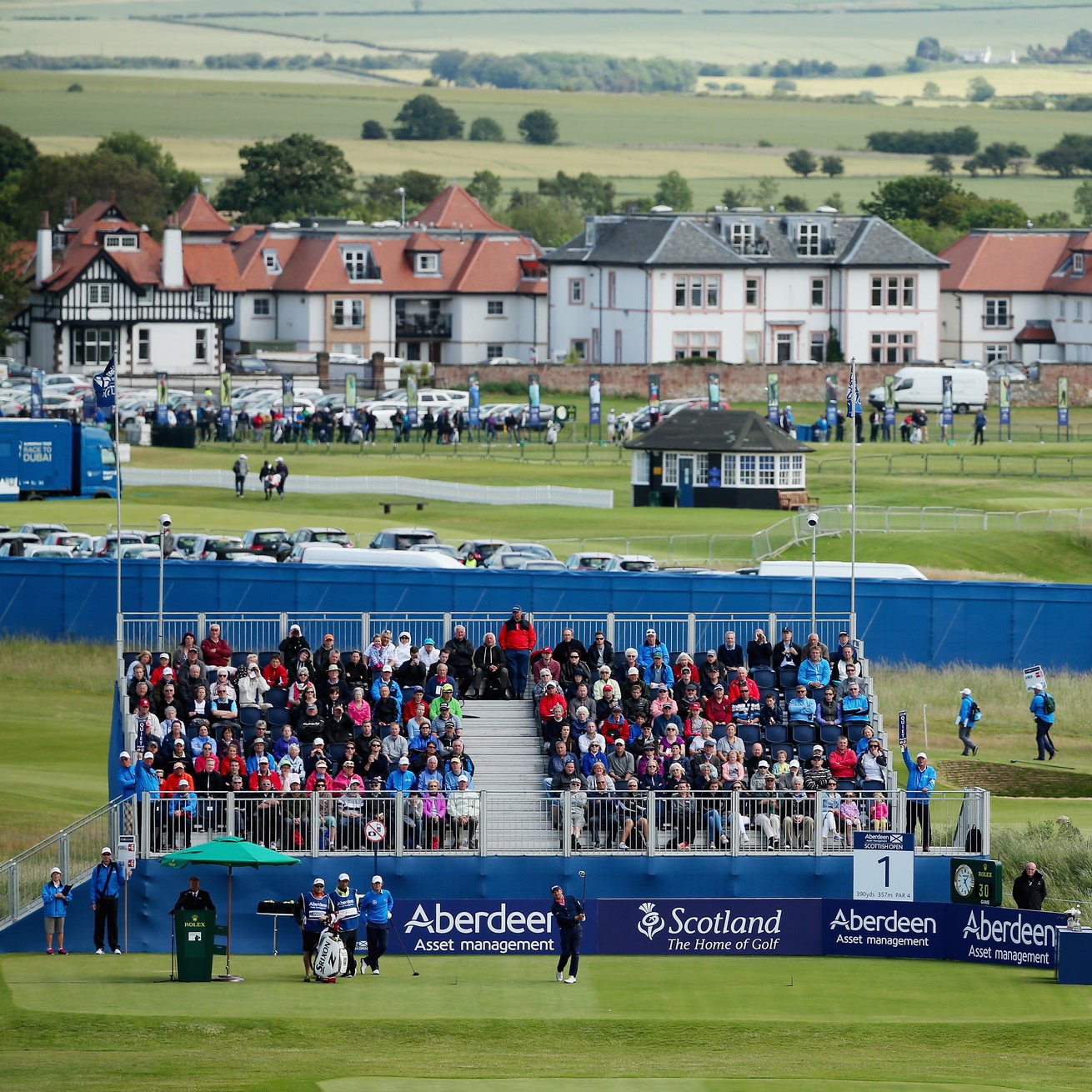 May 22
Arrival Day: Edinburgh Airport
Golf Round #1: Dunbar
A Day in Edinburgh for Non Golfers
Check In: Marine North Berwick Hotel
Welcome to Scotland Cocktail Reception
May 23
Golf Round #2:
Group 1: The Muirfield Experience

Morning four-ball
Lunch in the Members Lounge
Afternoon alternate shot play

Golf Round #2:
Group 2: Golf at North Berwick with an optional second round at The Glen Golf Club
May 24
Golf Round #3:
Golf at Gullane Golf Club

40 Players Morning Round on Gullane 1
20 Players Morning Round on Gullane 2
Option for 20 Players to Play Gullane 1 in Afternoon

A pint in The Old Clubhouse
The Creek Centenary Celebration Dinner at The Marine North Berwick
May 25
Golf Round #4:
Group 1: Golf at North Berwick with an optional second round at The Glen Golf Club
Golf Round #4:
Group 2: The Muirfield Golf Experience

Morning four-ball
Lunch in the Members Lounge
Afternoon alternate shot play
May 26
Departure Day, Safe Travels!
Important Experience Information
What airports should I plan to fly in and out of?
You'll want to schedule your flight to arrive in and out of  Edinburgh (EDI)
The included airport transfers for this Experience will be from the Edinburgh Airport to The Marine North Berwick Hotel, May 22nd, 2022 and from the same hotel to Edinburgh Airport on May 26th, 2022.
Please contact the GG Concierge Team if we can be of assistance with arranging alternative airport transportation or assist with booking flights.
What will the weather be like during our stay?
A day in Scotland in May typically sees the temperature rising yet will still feel mild.  The average high temperature being around 55 Fahrenheit, although in recent years it has also been known to reach as high as 68 Fahrenheit.
What currencies are used in Scotland?
The currency utilized in Scotland is the British Pound. The Pound is currently trading at 1.40 USD to 1.00 GBP.
Will I be able to get cash and use credit cards while in Scotland? 
You will find that most major credit cards and debit cards are nearly universally accepted in Scotland. The same is true of Travelers checks, which should be in Pounds  to avoid extra exchange rate charges. ATMs are ubiquitous throughout Scotland so you will have easy access to cash. It should be noted that American Express is not as widely accepted in Europe as Visa and MasterCard.
How much cash should I bring?
We recommend bringing minimal US dollars, i.e. $75-100, with you and then accessing the local ATMs upon arriving in Scotland.  The ATM will dispense the local currency and your bank will automatically calculate the exchange rate. Your own bank will typically provide the most favorable exchange rate available to you.
How many meals are included?
A full Scottish breakfast will be served every morning. There will also be a group centenary dinner served at the Marine Hotel on Wednesday 24th May. The GG Concierge Team can assist with making any reservations and recommendations for the group for additional meals not included in the Experience.
What is the cancellation policy for this Experience?
All deposits and final payments are non refundable. However, we highly recommend purchasing a travel insurance program through Travel Guard and we will be happy to provide a quote for The Deluxe Travel Policy
This policy will allow you to cancel for a variety of reasons and receive a 50%  refund of all fees paid, including airfare. Please contact a GG Concierge if you would like a quote for travel insurance.
What if I want to play additional and optional golf?
Optional golf can be arranged well in advance of your departure. There's an option on your itinerary to play Bruntsfield Links on arrival day. We will also be offering three and four night options to play golf in other regions of Scotland pre or post this core Experience. Please consult the GG Concierge Team for golf options.
Can I play 36 holes a day if I want to?
Absolutely! Each day of the itinerary there will be an option to play 36 holes.  The Muirfield Experience does include a four-ball in the morning and a foursome in the afternoon. Please let a member of our Concierge Team know and we will be happy to set up additional tee times for you.
How do I arrange for a caddie and how much do they cost?
The experience that comes from walking the course with a caddie cannot be overstated. The local caddies will not only be more adept at keeping you out of more trouble than a seeing eye dog, they will also regale you with great stories about the history of the areas and the courses. They are without a doubt, some of the best entertainment value you can experience in Scotland
All caddie fees are due at the course on the day of play and each Guest will be responsible for caddie fees and gratuities. Caddie gratuities are payable in cash, in the local currency.
We highly recommend arranging caddies with our Concierge Team prior to your departure to ensure the maximum availability.
Caddies fees range from £40-60 for the base fee plus gratuity. A typical gratuity for good service might be £15-20.
Are golf carts available?
The golf courses in Scotland, for the most part, tend to be shorter and flatter than the courses you're likely used to playing. In other words, they were built for walking.
Some courses have carts, or buggies as they're known in Scotland, but they have a limited number of them and they can be a bit more expensive than what we're used to in America, running £30 or more.
Buggies are not guaranteed to be available due to the limited supply and strict requirements to reserve one; all requests should be made well in advance in order to be able to reserve one.
If you wish to request a cart, please know that a medical certificate may be required. Some courses tend to have a limited number of carts so in order to give you the best chance to reserve one, please provide GG with your cart request at the earliest possible time.
Can I ship my golf clubs?
Yes! We partner with Ship Sticks, the leading club shipping provider for the PGA TOUR, and can easily arrange to have your clubs shipped directly to Scotland prior to your arrival and back home so you can travel with ease and without hassle or worry of your clubs being lost or delayed due to the airlines.
I'm a non-golfer, what will there be for me to do?
We have a list of suggested non-golfing activities that can be undertaken from visiting local castles to spending the day in Edinburgh, touring the local towns and villages or visiting local distilleries and museums.
DETAILS
This Experience is priced in U.S. Dollars.

This Experience is priced at the exchange rates of 1.23USD/1.0GBP.

Due to the volatile nature of the exchange rate, any increase exceeding 1% of this rate on the date of payments using the rates shown on www.oanda.com will result in a corresponding adjustment in price, which will be applied to all payments.

All Ground Transportation with respect to airport arrivals and departures included are based on the fact that all Guests will arrive into, and depart from the same airport, Edinburgh Airport (EDI) on the 22nd of May and 26th of May 2023 respectively. Additional charges may be incurred for airport transfers that occur from any other airport

Caddies and/or carts may be arranged at the request of the Guest, provided such services are available.

All caddie fees and gratuities and cart fees are the responsibility of the Guest.

A current handicap certificate from a bona-fide golf club may be required for all Guests who are playing golf during the Experience. Play could be denied if a valid handicap is not presented.
TRAVEL GUARD, TRAVEL INSURANCE
Garmany Golf strongly recommends for your protection that you take out insurance to cover you in case of forced cancellation, loss or damage of luggage, personal injury, accident, illness, or other unforeseen circumstances, none of which Garmany Golf can be liable for.
Garmany Golf is a licensed representative of Travel Guard, the recognized leader of travel insurance options. A Garmany Golf Concierge will be happy to provide a quotation and proposal for a Travel Guard policy as well as facilitate the registration for any Guest.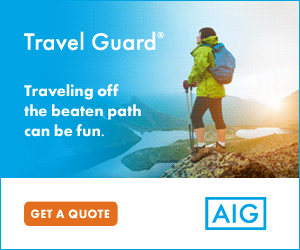 TERMS & CONDITIONS CANCELLATIONS:
Once tee times and accommodations have been booked and confirmed, and the requisite deposits have been placed, there are no refunds of any deposits or final payments made by Guests or the representative club.
Garmany Golf strongly recommends travel insurance to protect any Guest against any unforeseen circumstances that may cause a Guest or club to cancel participation in any Experience.
ADDITIONAL AND OPTIONAL BOOKINGS, AND PAYMENTS: At the request of a Guest, a Garmany Golf Concierge will be happy to book any non golfing tour, activity or additional round of golf before or during the Experience. Please be aware that an administrative or booking fee may be added to any such booking. In the event of such a fee, the Guest will be notified in advance of the fee and have the opportunity to decline the booking confirmation.
All Guests agree to provide a valid credit card in advance of the Experience that may be used for payment for any additional tour, activity or additional (non included) round of golf booked during the Experience for the Guest.
RESPONSIBILITY
Garmany Golf, as the tour operator, and its selling agents, act only as agents in securing and booking the hotel accommodations and other land tour services provided by others as independent contractors. Garmany Golf, its selling agents or the specified air carriers assume and accept no liability for injury, loss, damage, accident, delay, changes or inconvenience caused by: any force majeure – health risks – reason of war or threat of war – riots – civil strife – terrorist activity – industrial disputes – acts, omission, neglect, delay or default of any person engaged in providing any tour services including transportation and accommodation – technical problems to transport – closure or congestion of airports or ports – building work – extended hotel closure – cancellations or changes of schedules by airlines – interruption or failure of public utilities outside the control of the hotel and similar events beyond our control, including storms, tempests and hurricanes.
Garmany Golf is not liable for loss, damage or theft of luggage or personal belongings, for personal injury, accident or illness on any vehicle or at any place throughout the tour. Garmany Golf reserves the right to cancel an Experience if circumstances so require. In the event of such, Garmany Golf will make a full refund to travelers of all payments received in respect of the Experience. Such a refund of payments will be the full extent of Garmany Golf's obligation and liability to travelers. Garmany Golf is not responsible or liable for any property damage caused by a Guest. The Guest assumes all responsibility for incidental charges, damages and any necessary replacements needed that may have been caused by the Guest's visit.
The Garmany Difference
OUR PASSION
Can passion be a differentiator? You bet it can! Especially when that passion, to do it better, to go beyond, to exceed expectations, is exercised in the interest of making sure our Guests have the Experience of a lifetime.
OUR RELATIONSHIPS
We work incredibly hard at building great relationships with every Partner who will play a role in your Experience, whether it be a golf course, a hotel, a ground transportation provider or ANY OTHER critical component in your journey. Those trusted relationships will be a difference maker when you become a Garmany Guest!
OUR PROCESS
Everyone knows that travel and big events are ripe with opportunities for frustrations, of all types and varieties. NO BRAINER. SEAMLESS. EASY. When a Garmany Golf Guest describes the process of creating their Experience, arriving, departing, being at a foreign place and all of the logistics involved, with those words? Well, that's us doing what we do.