We would be honored to create a bespoke Experience to Ireland. Please provide a few details and our Concierge Team will be in reply shortly.
START PLANNING NOW
"My favorite place to play golf is in Ireland. It's the most beautiful country to play golf in. And when you come as a guest, you're treated like a king."~ Bill Murray
Playing one of the great links courses of the world, in a wee breeze, while taking in the indelible scent of the fresh sea air. Followed by a pint of Guinness, or two. You can imagine it, yes? More importantly, you can live it. It's time you experienced the magic of the Emerald Isle!
Majestic landscapes. Stunning golf courses that transcend your imagination. The incomparable hospitality of the Irish people. One of the most emerging culinary scenes on the globe. A captivating and romantic history. There are great days and then there are lifetime memories. The Emerald Isle and YOUR Ireland Bucket List Experience await your arrival! Garmany Golf creates Bucket List Experiences and Lifetime Memories. Let's get started on yours today!
Below is but a sampling of the many great Ireland Bucket List Experiences to be discovered!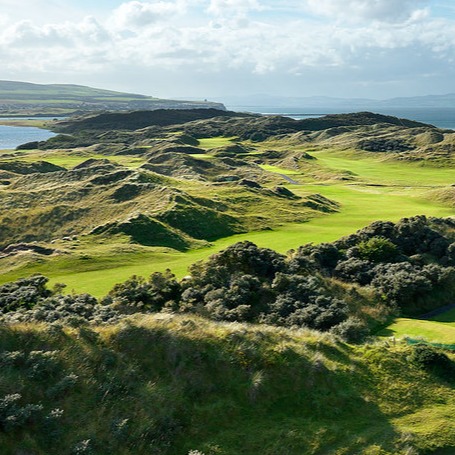 "..our little country has produced some great players over the years. We have some of the greatest courses in the world. There are great tests, great views, great hospitality, and all that you would want to get from a great day of golf."
— Rory McIlroy
6 Nights of 4 Star Accommodations
4 Rounds of Bucket List Golf

Portstewart 
Royal Portrush
Ardglass
Royal County Down

Full Irish Breakfast Daily
All Ground Transportation
Pre-Departure world class Garmany Golf Concierge Service
May – September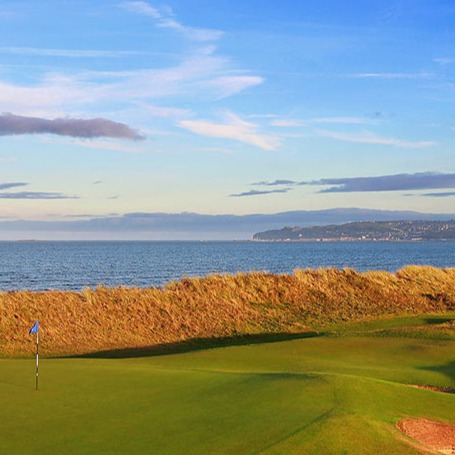 "I always enjoy my time in Ireland but in particular playing links golf at fantastic courses like Portmarnock"
— Seve Ballesteros
7 Nights of 5 Star Accommodation
5 Rounds of Bucket List Golf

County Louth
The Island Golf Club
Portmarnock
K Club – Ryder Cup
K Club – Smurfit

 Full Irish Breakfast Daily
Guinness Storehouse
All Ground Transportation
Pre-Departure world class Garmany Golf Concierge Service
May – September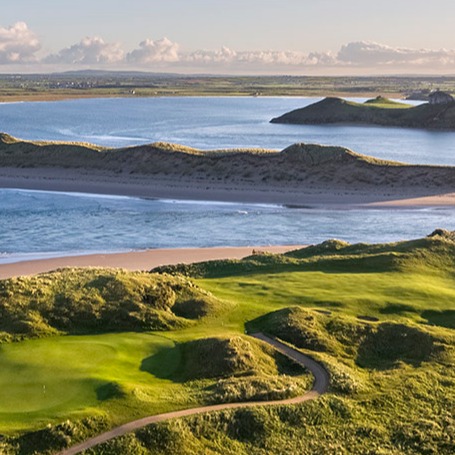 "I may have designed the front nine, but surely God designed the back nine"
— Arnold Palmer on Tralee Golf Club
7 Nights of 4 Star Accommodation
5 Rounds of Bucket List Golf

Waterville
Ballybunion
Hogs Head
Old Head
Tralee

 Full Irish Breakfast Daily
All Ground Transportation
Pre-Departure world class Garmany Golf Concierge Service
May – September
Our Ireland Bucket List Experiences Feature...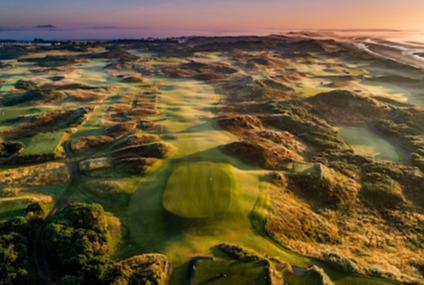 Bucket List Golf
The sheer number of Bucket List links courses on the island of Ireland is a golfers dream. You will be playing seven of the very best, Royal County Down, Royal Portrush, Ardglass, Portstewart, County Louth, The Island and Portmarnock.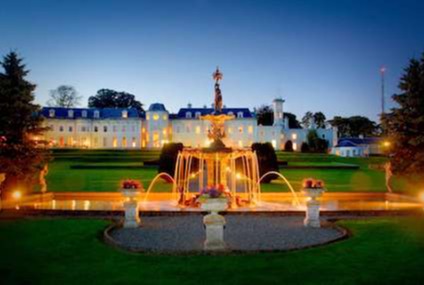 World-Class Accommodations
With Belfast and Dublin you have two of the most vibrant cities in Europe and with the Europa Hotel and the Fitzwilliam Hotel you have two hotels that offer luxury accommodation at the very heart of their respective destinations.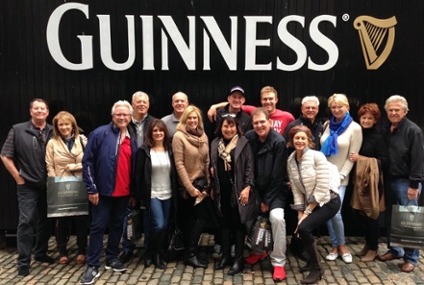 Ireland's Best Food & Drink
With verdant green hills and pastures, Ireland produces some of the best beef, pork and lamb in the world. There's also some amazing seafood to be eaten, and not just fish and chips! And if you get thirsty? Well... a pint or two of Guinness will soon sort that.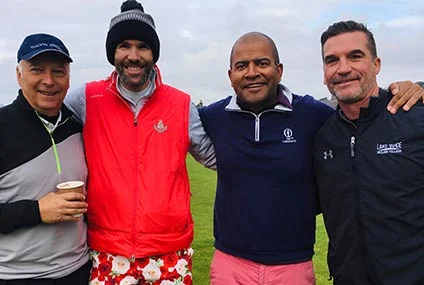 Garmany Golf Concierge Team
Our purpose and passion: a commitment to create the finest golf travel Experience you'll ever have. To set the bar for hospitality and world class service. THIS is why you want Garmany Golf to create YOUR Ireland Bucket List Experience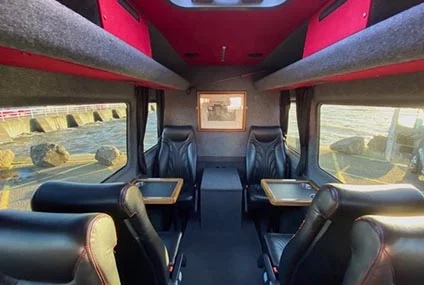 All Ground Transportation
When it comes to transportation, you won't have to lift a finger. Sit back and take in the sights as you travel throughout the country in luxurious comfort.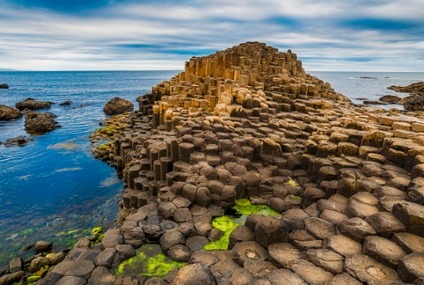 Tour's Sights & Attraction
The incomparable Irish atmosphere is complimented by mind blowing landscapes, rugged coastlines and wonders of the world. Sights such as the Giant's Causeway and attractions such as the Titanic Museum and the Guinness Storehouse can all be arranged to fit in with your golfing itinerary.
LET'S PLAN YOUR IRELAND BUCKET LIST EXPERIENCE
The Garmany Difference
OUR PASSION
Can passion be a differentiator? You bet it can! Especially when that passion, to do it better, to go beyond, to exceed expectations, is exercised in the interest of making sure our Guests have the Experience of a lifetime.
OUR RELATIONSHIPS
We work incredibly hard at building great relationships with every Partner who will play a role in your Experience, whether it be a golf course, a hotel, a ground transportation provider or ANY OTHER critical component in your journey. Those trusted relationships will be a difference maker when you become a Garmany Guest!
OUR PROCESS
Everyone knows that travel and big events are ripe with opportunities for frustrations, of all types and varieties. NO BRAINER. SEAMLESS. EASY. When a Garmany Golf Guest describes the process of creating their Experience, arriving, departing, being at a foreign place and all of the logistics involved, with those words? Well, that's us doing what we do.

OUR GUESTS SAY IT BEST…
"I have not met anyone in the business of Golf Travel that pours their soul and passion into each Experience as much as Garmany Golf & Travel. Their communication is unparalleled and attention to detail exemplary. I look forward to many more golf travel Experiences with them in the future."
— Rick Leibovich, PGA Professional
"With over 25 years of traveling domestically and abroad, I can say that Garmany Golf & Travel has proven to me and my members that they don't miss a thing when it comes to executing premier golf & travel experiences."
— Tim Loustalot, PGA Professional DeLaveaga GC
"The Garmany Golf & Travel team are all passionate about customer service, friendly, always professional and eager to please. Their attention to detail and organization make the Experience seamless for golf professionals and their members. I highly recommend GG&T for your travel needs."
— Fred Rodriguez, PGA Professional Del Rio CC
"Thank you to Garmany Golf & Travel for providing our members with a unique and memorable experience. Their preparation and communication paved the way for an incredible journey. Their dedicated concierge team anticipated our every need and were available to every guest at every moment. One of our members testified "We would follow Garmany Golf anywhere!" and I wholeheartedly concur with their endorsement."
— Dale Taylor, PGA Professional
"The Garmany Pebble Beach Pro-Am exceeded all of our expectations, an amazing week of golf. I have been on many golf trips all over the world and this was may be the best I have ever been on. Pebble Beach is such an incredible place and to have the professionalism of the Garmany Team only added to the experience."
— Andrew Bertram, PGA Professional Yarra Yarra GC