We would be honored to create a bespoke Experience to Thailand. Please provide a few details and our Concierge Team will be in reply shortly.
START PLANNING NOW
"Every successful golfing destination must boast five key strengths – quality, access, variety, climate and value. Thailand, has them all". - Peter Walton, CEO - IAGTO
In Thailand you can choose from spirituality and entertainment, attractions and culture, the old and the new.  It truly is a land of contrasts.
There's the lively metropolis of the capital city Bangkok through to the outstanding palm tree lined beaches of its spectacular islands.  Add to this the rich Thai culture and heritage,  spectacular temples, the hustle and bustle of markets and waterways, the stunning culinary scenery and over 250 golf courses, this is a destination ready to give you Unforgettable life time memories
BELOW IS A SAMPLE OF A GREAT THAILAND BUCKET LIST EXPERIENCE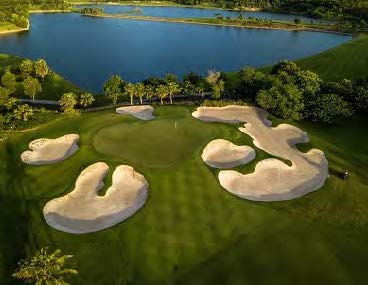 "Golf in the exotic Kingdom of Thailand is more of a life changing experience, offering a unique golfing journey on some of the most stunning courses you will ever see".
— Colin White, PGA Professional
10 Nights of 5 star accommodations
5 Rounds of Bucket List Golf
2 Days of Private Tours with Guide
All ground transportation
LET'S PLAN YOUR THAILAND BUCKET LIST EXPERIENCE
The Garmany Difference
OUR PASSION
Can passion be a differentiator? You bet it can! Especially when that passion, to do it better, to go beyond, to exceed expectations, is exercised in the interest of making sure our Guests have the Experience of a lifetime.
OUR RELATIONSHIPS
We work incredibly hard at building great relationships with every Partner who will play a role in your Experience, whether it be a golf course, a hotel, a ground transportation provider or ANY OTHER critical component in your journey. Those trusted relationships will be a difference maker when you become a Garmany Guest!
OUR PROCESS
Everyone knows that travel and big events are ripe with opportunities for frustrations, of all types and varieties. NO BRAINER. SEAMLESS. EASY. When a Garmany Golf Guest describes the process of creating their Experience, arriving, departing, being at a foreign place and all of the logistics involved, with those words? Well, that's us doing what we do.

OUR GUESTS SAY IT BEST…
"I have not met anyone in the business of Golf Travel that pours their soul and passion into each Experience as much as Garmany Golf & Travel. Their communication is unparalleled and attention to detail exemplary. I look forward to many more golf travel Experiences with them in the future."
— Rick Leibovich, PGA Professional
"With over 25 years of traveling domestically and abroad, I can say that Garmany Golf & Travel has proven to me and my members that they don't miss a thing when it comes to executing premier golf & travel experiences."
— Tim Loustalot, PGA Professional DeLaveaga GC
"The Garmany Golf & Travel team are all passionate about customer service, friendly, always professional and eager to please. Their attention to detail and organization make the Experience seamless for golf professionals and their members. I highly recommend GG&T for your travel needs."
— Fred Rodriguez, PGA Professional Del Rio CC
"Thank you to Garmany Golf & Travel for providing our members with a unique and memorable experience. Their preparation and communication paved the way for an incredible journey. Their dedicated concierge team anticipated our every need and were available to every guest at every moment. One of our members testified "We would follow Garmany Golf anywhere!" and I wholeheartedly concur with their endorsement."
— Dale Taylor, PGA Professional
"The Garmany Pebble Beach Pro-Am exceeded all of our expectations, an amazing week of golf. I have been on many golf trips all over the world and this was may be the best I have ever been on. Pebble Beach is such an incredible place and to have the professionalism of the Garmany Team only added to the experience."
— Andrew Bertram, PGA Professional Yarra Yarra GC